Drop 3 Chords - Guitar Diagrams And Music Theory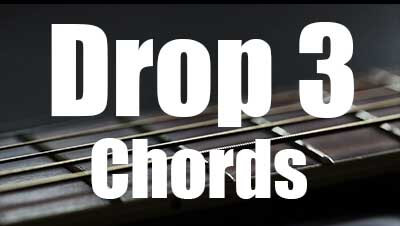 Drop 3 Chords - Guitar Diagrams And Music Theory
What Are Drop Voicings?
Drop voicings are chords which span more than an octave. They are very useful tools in music composition and arrangement and are greatly appreciated by guitarists for comping and soloing.
There are several types of drop voicings as drop 2, drop 3, drop 3-4, drop 2 and 4 voicings and drop 2-3-4 voicings. This lesson focuses on drop 3 voicings only. You will see how they are built and how to play them on guitar by using the chord shapes and tablatures provided on this page.
drop 3 chords chords voicings drop 3