Best Jazz Guitar Books - Buyer's Guide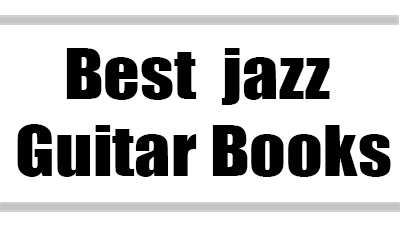 Best Jazz Guitar Books - Buyer's Guide
The world of jazz guitar books can be a daunting and overwhelming experience for the beginning guitarist. There are literally thousands of books on jazz guitar, many with similar content and information.
Some books are better suited to learning chords, while others are designed to enhance reading skills, still others are meant to teach improvisation concepts. Some books attempt to cover all of these bases. Some of the most useful are collections of transcribed solos and etudes.

Fortunately for you, I have been studying jazz guitar for 15 years and have practiced and taught from many of the best jazz guitar books available on the market.

Whether your focus is developing a strong sense of rhythm, building your improvisational skills, mastering a wide range of chord voicings, progressions, and substitutions, or understanding the theory that ties all of it together, you can use this list of the best jazz guitar books to help guide your path!
guitar learning jazz ressources book reviews jazz guitar library guitar methods guitar practice jazz books