Warm-up Exercise For Guitar - Seventh Arpeggios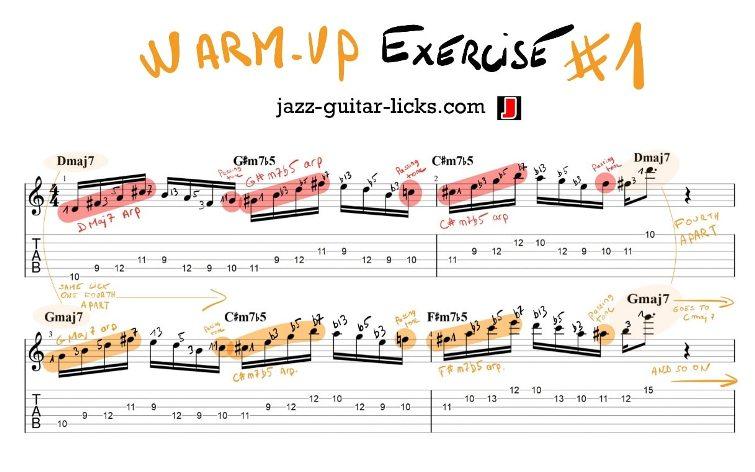 Warm-up Exercise For Guitar - Seventh Arpeggios
This warm-up exercise for guitar is to repeat a melodic line following the cycle of fourths. This line is made of two bars containing a major seventh arpeggio (1 - 3 - 5 - 7) and two half-diminished arpeggios (1 - b3 - b5 - b7).
PATTERN ANALYSIS
The lick starts with an ascending Dmaj7 arpeggio (D - F# - A - C#) followed by the thirteenth (B), the fifth (A), the third (F#) and the eleventh (G) that makes the link with G#m7b5 arpeggio. This half-diminished arpeggio is connected with another half-dim arpeggio (C#m7b5) a fourth away. The lick ends on the third (F#) and root of Dmaj7. Now, you just have to repeat this pattern one fourth apart and so on...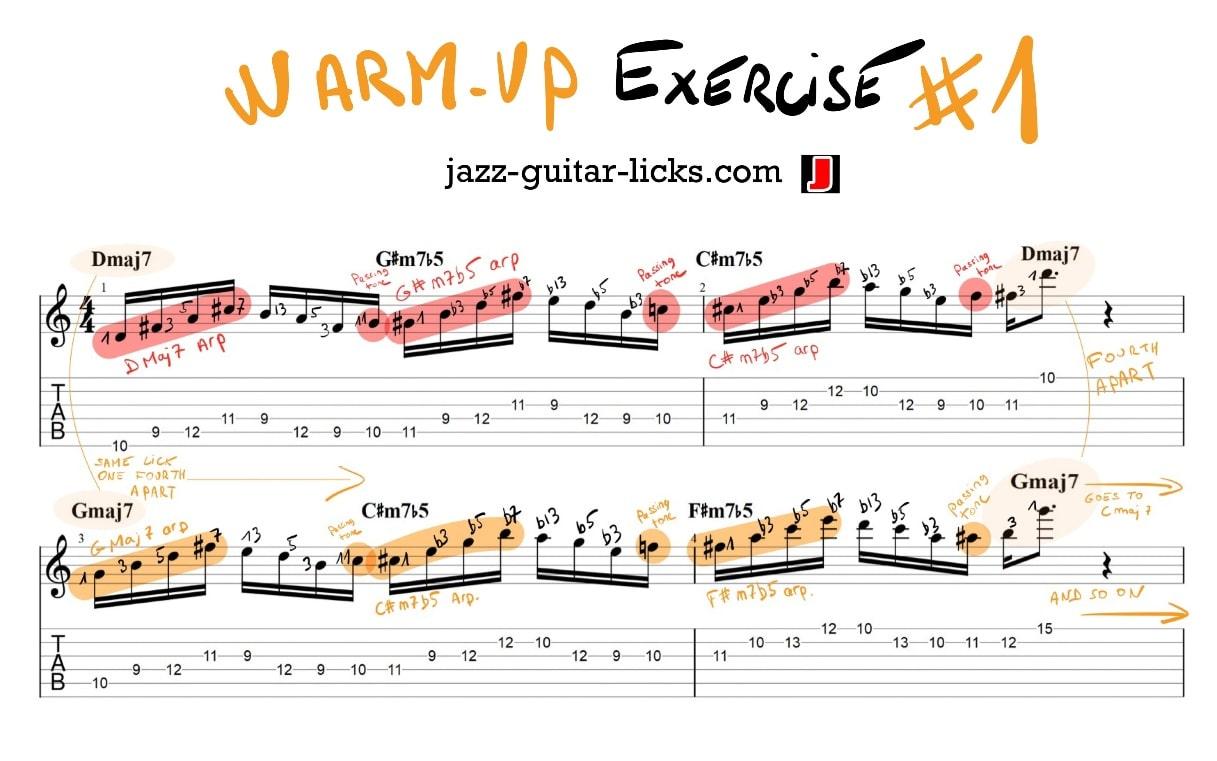 This guitar poster contains eighteen neck diagrams representing the most used scales in music.

This giant printed color poster contains 63 guitar chord diagrams for jazz players, students, teachers and schools.

Guitar reference poster about Greek modes for guitar teachers, students and music schools.
warm-up arpeggios tabs jazz guitar lesson jazz guitar lick jazz guitar patterns