How to Make Sure Your Guitar Is Setup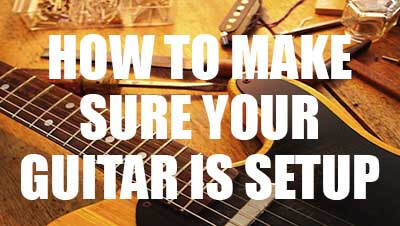 How to Make Sure Your Guitar Is Setup
Taking care of your equipment is essential.
Guest post by Glen Parry

Whether it's your car, PC, or your guitar, in order for it to work properly and as for long as possible, you need to make sure that everything's in order. Sure, you could take your guitar to a professional and have them do it for you, but why not learn to do it yourself? Not only will you save money and time, but you will also learn a thing or two about your instrument. Here are some quick and straightforward tips that will make setting up your guitar a piece of cake!