Basic Jazz Guitar Chords - Guide For Beginners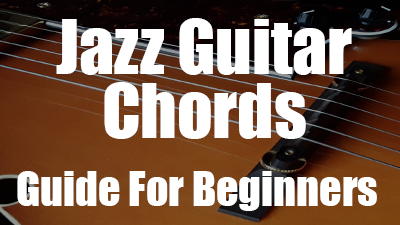 Basic Jazz Guitar Chords - Guide For Beginners
Jazz guitar chord voicings present a real challenge for beginners. Many guitarists think they need to know a lot of complicated chords with unpronounceable names to play jazz. But, the truth is that jazz guitar chords are based on easy shapes that you can move anywhere on the guitar neck.
These basic chords are divided into several distinct qualities (minor 7 , major 7 , dimininished 7 , half-diminished, dominant 7). They can be altered or enriched with extra tones as explains in this tutorial.
By studying the basic chord voicing shapes in this lesson you will understand how jazz chords are built, how to play them on guitar and how to apply them to any jazz standard or chord progression.
guitar chords chord shapes jazz voicings guitar comping jazz guitar chords for dummies jazz guitar chords for beginners guitar chord diagrams chord construction